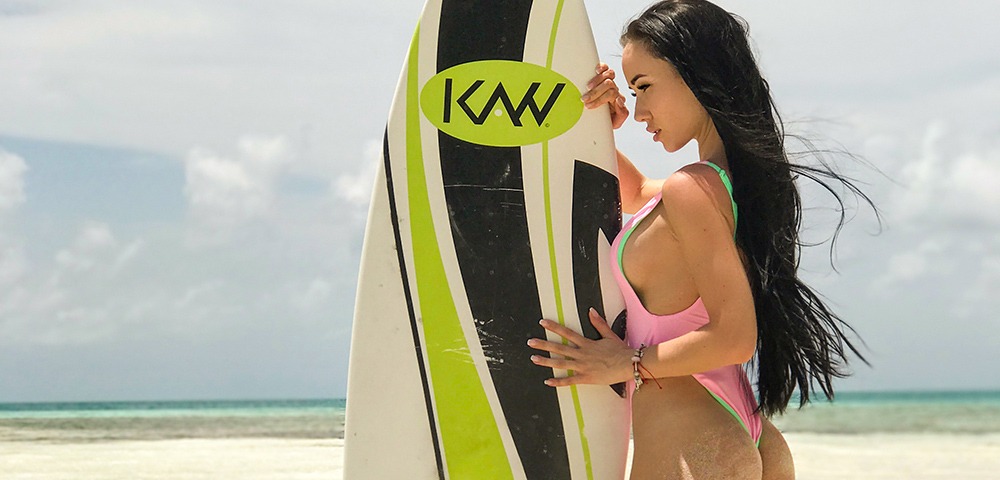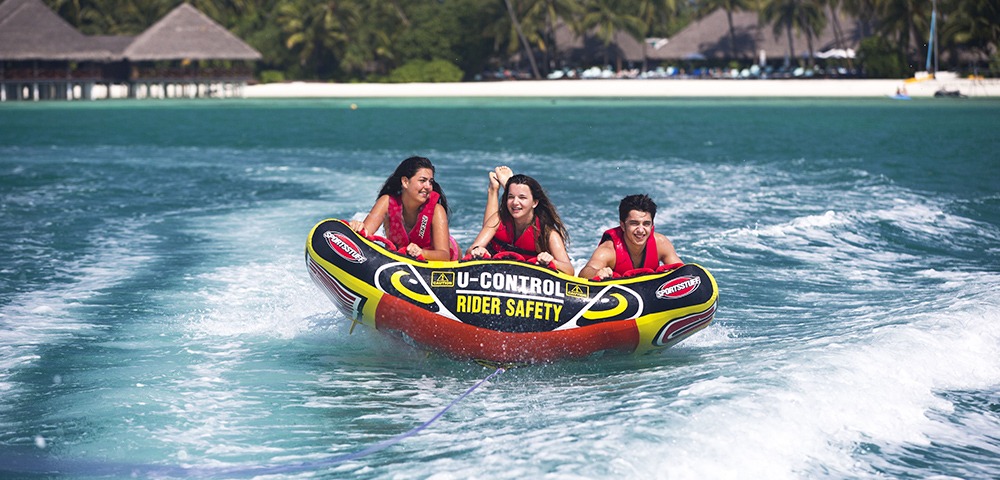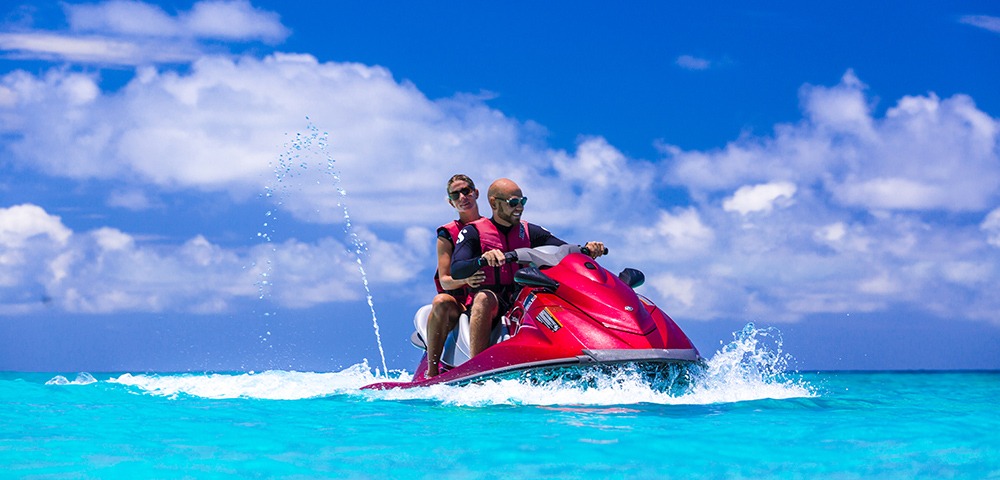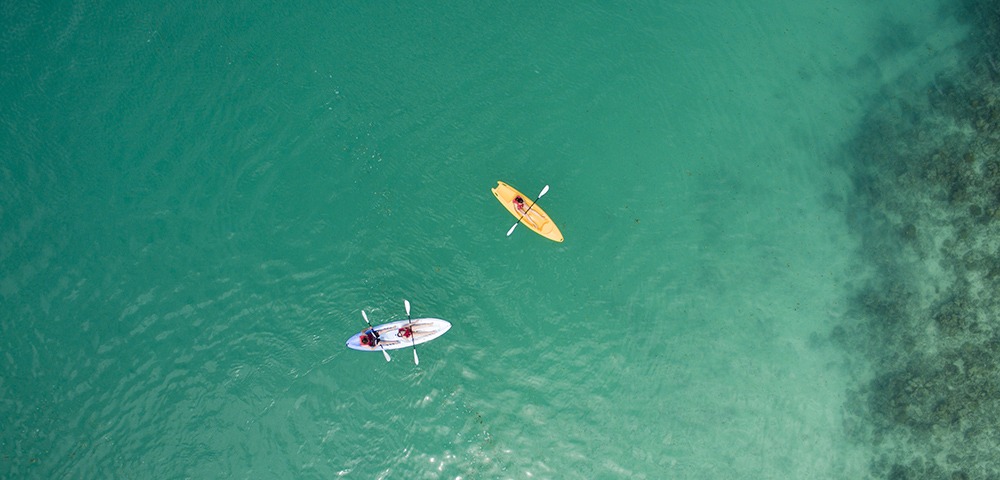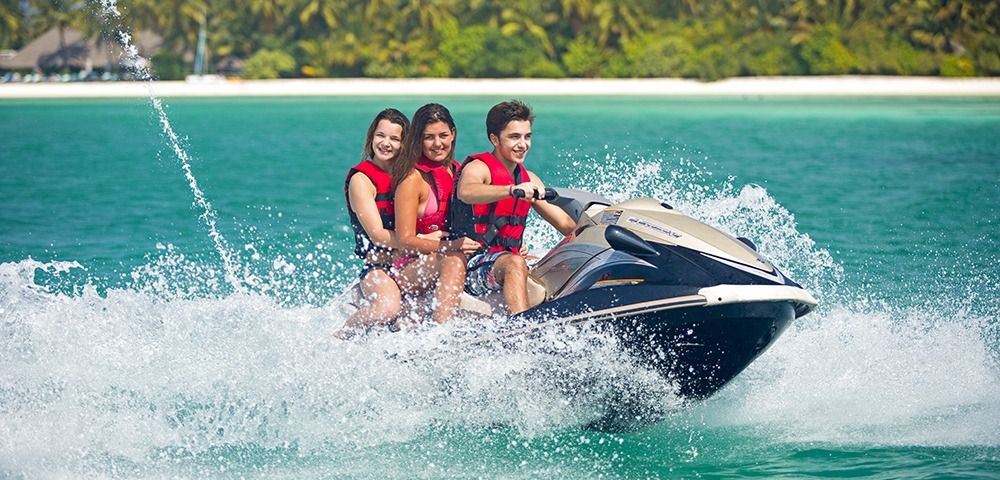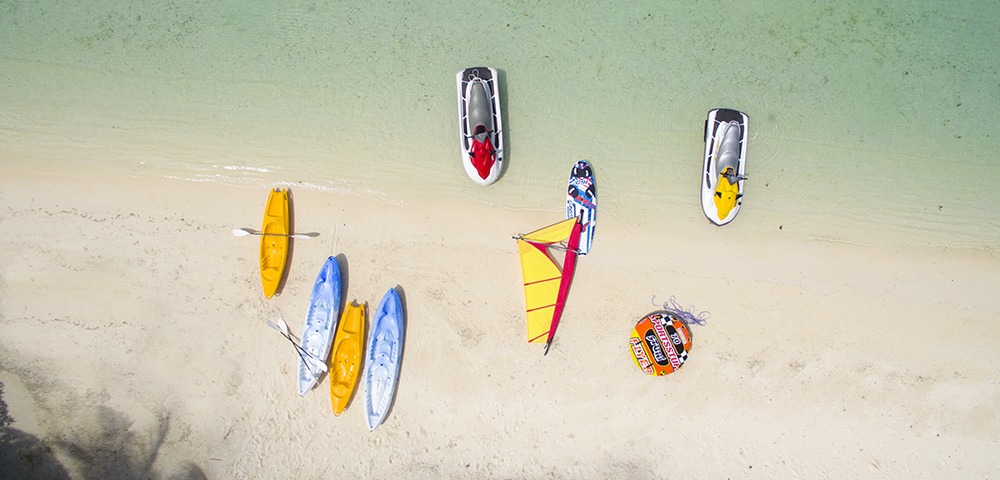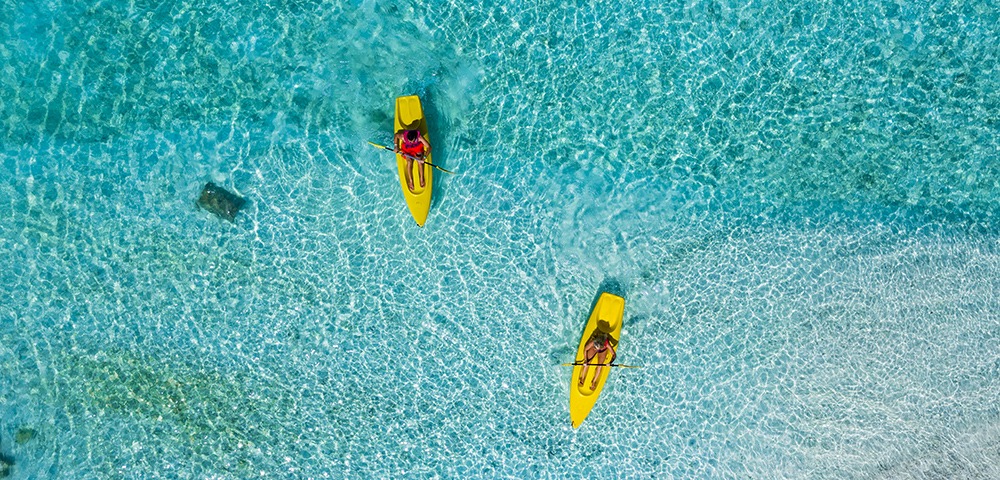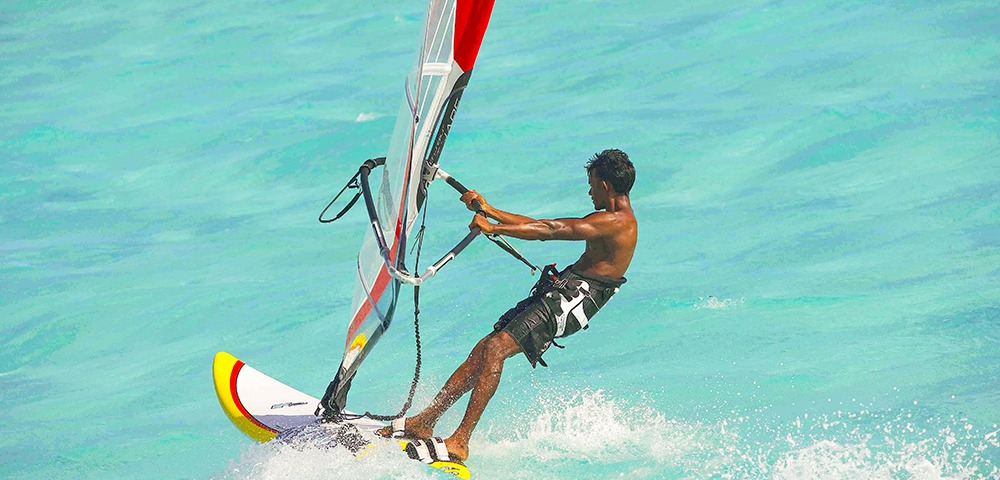 Water sports – Naturally there is a surfing and sailing school on the island, equipped with "Top Cat"catamarans and"Hy-Fly"surf-boards.
Jet-Skis:
We rent out Yamaha "Wave Runner". Together without experienced water sport instructor you can explore the surroundings of our resorts.
You can just have fun for 20 min. or cruise over to one of the close by islands for a couple of hours.
Surf & Sailing Courses:
We offer different courses for "going-to-be" surfers and sailors. You can choose from a short Intro course over a refresher course to a complete beginner's course.
Equipment Rental:
Also, experienced surfers & sailors will be satisfied. We do have two catamarans and a choice of surf-boards for rent.
Furthermore, you can rent single and double canoes as well as stand-up paddling boards.